Since we last wrote we have sold the house we bought in Swansea. We made a profit and have paid back one of the investors, the other investors want to continue investing.
The house was bought by a couple who bought their first house! We agreed on the price in early November and aimed for everything to be ready before Christmas but our lawyer/solicitor left the firm in early December without notifying us so I (Nana) had to call and scold the owner. He passed on the case to one of his best. She solved it pretty quickly considering Christmas and New Year's holidays. Instead, we aimed to get everything ready before we board the plane to Miami for a 12-day cruise where we would have limited access to the internet and the new owners collected the keys two days before we left for Miami. They were eager to move in after a long buying process.
We have also terminated our R2RSA in Birmingham. We cancelled it because the owner of the property did not cooperate and made it impossible for us to run a functioning service accommodation in the long run. We only got one key from the start which is totally impossible to operate service accommodation. Furthermore, the property had structural problems and mould that he would take care of under the contract, but which was never done. It was a shame as the project went better than we thought. We had expected to get invested capital back in 10 months but went plus-minus zero already after the 5 months we had it.
In January we acquired an R2R HMO in Swansea. The first room was rented out on February 1st and the rest of the rooms were rented out in February and early March. This project was done with a couple we met at 10X and have now become our friends. We have the same starting point and goal, toddler parents with ambitions to live life on their terms.
At the beginning of February we went on holiday and to celebrated grandma's 70th birthday (Emelie's mother). We were in Miami for 5 days and then went on a cruise for 12 days.
I proposed to Emelie in Miami and she said YES! I had been planning this since November and it was pretty hard to keep this as a secret from her.
We had a great trip. We were fortunate that we went before the Coronavirus became such a widespread problem that it is today.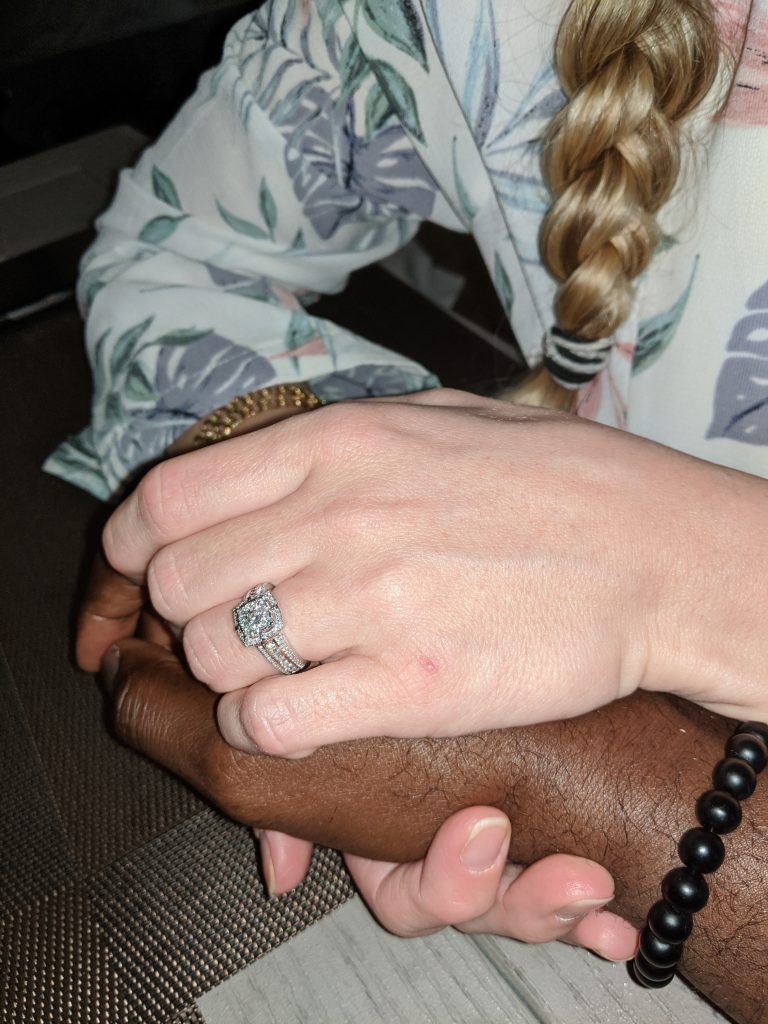 When we got home it was full speed again. We started the process with our new partners. We will form a new company together and have been tinkering with the contract for several weeks to make sure everything is correct from the start. This company will initially work on projects in London.
Emelie did our accounting and submitted everything to our accountant.
The goal for 2020 was to obtain 5 R2R HMO and buy 3 houses to rent. Now everything stands still because of the Corona pandemic and we will see how long this pandemic lasts.
I am almost forced to quarantine now, I have plastered my leg which means I cannot move freely. I will probably be on sick leave for four months and will use the time to educate myself by looking at online courses and reading books in addition to working at our company. I will also release Youtube videos with tips for you who are interested.
If you want to follow our journey, you can do it best by following our Facebook page!
Listen to our podcast if you want to learn about real estate investment in the UK. We have interviewed a lot of guests from the UK who invest in real estate and we ourselves will share our experiences and what we learn from our courses. The podcast is called the Pengaflöde podcast.
https://feed.pippa.io/public/shows/5dc451dfb008bf0b720928ea
We have also uploaded a new video and more videos will be released on YouTube this spring.
//Nana